'New lines in space'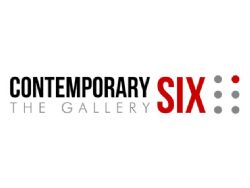 'New Lines in Space'
Contemporary Six Gallery, Manchester
1st - 21st June, 2017
I use the word 'landscape' quite a lot in relation to my work, but I've always thought that it applies as equally well to the built environment as it does the natural. The word means, quite literally the shape of the land around us. So when Simpson Haugh Partners, the Manchester based firm of architects, asked me about two years ago, to produce a series of twelve paintings for the central atrium of their forthcoming project, 'No 1 Spinningfields', I could see the natural extension of that principle into uncharted territory.
The only limitation agreed between us was that the paintings should reflect the development of the building from what was then quite literally, a big hole in the ground, through to its finished state, which will be sometime in the summer of this year, 2017.
Collectively the paintings can be read sequentially, (but don't have to be), and so trace how the buildings physicality adjusts within its breathing space and materials are brought on site to be consumed by the expanding form. I felt from the start that I would need a more 'constructed' painted surface than I had been used to and it took some time to settle on a visual mechanism characteristic of the precision & logic that was evident throughout all of my site visits. The project witnesses both the before and the after, and offers the opportunity to bookend that process of spatial change in one distinct body of work. I think for a landscape painter, this is a huge privilege.
The installation within No. 1 Spinningfields will take place later in the summer following the buildings completion. Alongside and in addition to those 12 paintings, there are a number of other paintings, drawings and mixed media images that will form the basis of a solo exhibition at Contemporary Six Gallery in Manchester in June, this year.
https://www.simpsonhaugh.com/stories/art-inspired-by-architecture
http://www.contemporarysix.co.uk/
This is a short video commissioned by Contemporary Six and Simpson Haugh about the exhibition...
https://www.youtube.com/watch?v=_p_8-IWub64