Washington, Manchester and Paris in 2015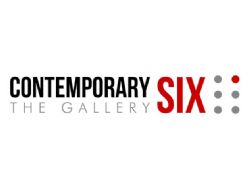 Three exhibitions in three countries !
Susan Calloway Fine art is showing a selection of my work from my 2014 solo show at the same gallery alongside other artists in 'Redux2014'. It runs until 31st January. See http://www.callowayart.com/
June see's the culmination of what will have been a 4-year project to paint the Manchester city skyline from the top of its largest buildings. All of the work is completed new, in that it will not have been exhibited before. I've been looking for a gallery who would take a leap of faith and let me present the complete body of work in its entirety at least once and I'm grateful to Contemporary Six for their confidence in the project.
I would also wish to acknowledge Bruntwood plc and The Manchester Hilton Hotel for their support without whom, it would not have been possible.
The exhibition opens at Contemporary Six Gallery in Manchester Thu 11th June. http://www.contemporarysix.co.uk/
Throughout October I have my first exhibition in France at Galerie Orenda which is located on the south bank of the Seine about a block away from the Musee d'Orsay. There is a planning meeting coming up to decide on the focus and theme and so more details later...